Rozrywka

»

Nowa Miss Polski niebawem zostanie wybrana!
Nowa Miss Polski niebawem zostanie wybrana!
Poniedziałek, 26 listopada 2012 (14:05)
Kto przejmie koronę najpiękniejszej Polki? Do rywalizacji staną 24 kandydatki.
Zdjęcie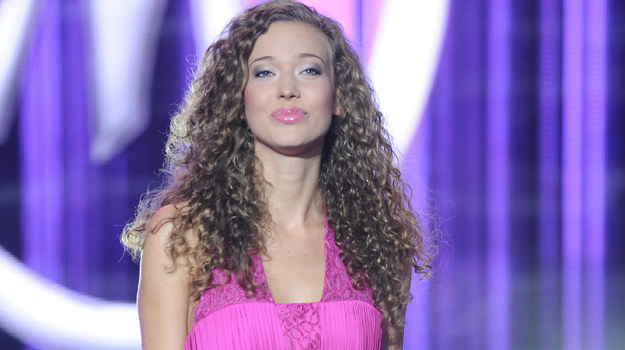 Angelika Ogryzek – Miss Polski 2011 – ukoronuje nową królową piękności.
W konkursie udział biorą przedstawicielki wszystkich rejonów Polski. Walczą nie tylko o koronę i tytuł Miss Polski 2012, ale także o cenne nagrody rzeczowe i prawo do udziału w międzynarodowych konkursach piękności.

Kandydatki w liczbach
Panie mają od 18 do 24 lat (najwięcej jest 22-latek - aż sześć). Najwyższa kandydatka to Magdalena Zakrzewska z Kowar (181 cm), najniższa - Paulina Podlewska z Torunia (169 cm). Najwięcej z nich pochodzi z południowej Polski - regionów śląskiego i dolnośląskiego.
Gwiazdy dla najpiękniejszych
O tym, która z nich przejmie koronę z rąk Miss Polski 2011 Angeliki Ogryzek, dowiemy się podczas finałowej gali. Odbędzie się ona w płockiej Orlen Arenie. Panie zaprezentują się w całej gamie kreacji - od strojów kąpielowych po suknie ślubne. Kandydatki będą jednak musiały udowodnić, że oprócz urody posiadają też ciekawą osobowość i niezwykłe talenty. Galę uświetnią występy gwiazd muzycznych. Na scenie zaprezentują się zwycięzca tegorocznej edycji "Must be the music" Tomasz Kowalski, zespół Lemon, Natalia Lesz i Krzysztof Respondek. Koncert poprowadzą Paulina Sykut i Krzysztof Ibisz, a partnerować im będzie nieprzewidywalny i nieposkromiony Michał "Misiek" Koterski.
Gala Miss Polski 2012 -  na żywo, w sobotę, 8 grudnia o godz. 20:00 na antenie Polsatu.

Artykuł pochodzi z kategorii:
Rozrywka

polski i
Tele Tydzień
Ogólnotematyczne
Filmowe
Serialowe
Dla dzieci
Sportowe
Muzyczne
Tematyczne
Dokumentalne
Informacyjne
Regionalne
DVB-T
HD
polski i
Tele Tydzień
Ogólnotematyczne
Filmowe
Serialowe
Dla dzieci
Sportowe
Muzyczne
Tematyczne
Dokumentalne
Informacyjne
Regionalne
HD