O zgrozo! Niania w domu
Czwartek, 13 września 2012 (14:00)
Miła, uśmiechnięta, kochająca dzieci, dobrze wychowana... Taka powinna być idealna niania. W życiu, jak wiadomo, nie ma ideałów. A znalezienie odpowiedniej osoby do opieki nad dzieckiem to duże wyzwanie, mimo że na rynku pracy jest obecnie... ponad dwieście tysięcy niań!
Zdjęcie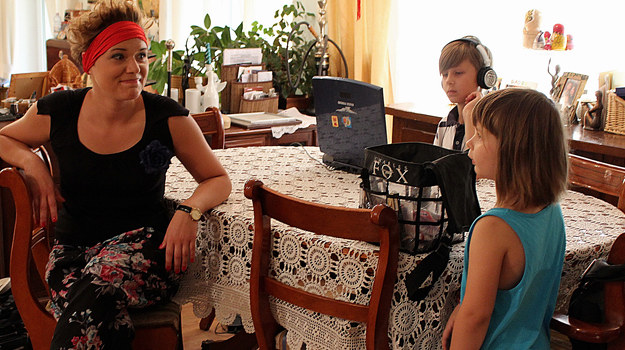 Ponad połowa polskich rodziców musi zostawić dziecko pod opieką niani.
Na forach internetowych aż wrze od komentarzy rozżalonych rodziców: "szarpała moją córeczkę", "dawała się bawić mojemu dziecku papierosami", "kradła środki czystości". Nie brak też opinii drugiej strony: "byłam niewolnikiem, nie dali mi się nawet wody napić", "musiałam myć kocią kuwetę". Tymi problemami trzeba wreszcie się zająć! TVN Style rozpoczyna emisję "Idealnej niani" - wstrząsającego reality show o kulisach pracy osób opiekujących się dziećmi.

Co się dzieje, gdy rodzice wychodzą do pracy? Ukryta kamera śledzi każdy krok opiekunki i pokazuje sceny, które często mrożą krew w żyłach. Ale okazuje się, że rodzice również nie zawsze są idealni... W tym reality show nianie także mają prawo głosu. Program bez cenzury obnaży rozterki i problemy obu stron. Wśród bohaterów programu pojawi się samotna matka, która chce, by jej maleństwem opiekował się mężczyzna, oraz rodzice niemowlaka, którzy muszą wracać do pracy i nie mają go z kim zostawić.

W kolejnych odcinkach poznamy rodzinę, która przeżyła już niejeden koszmar związany z poszukiwaniami niani. Zajrzymy do mieszkania, w którym pełna tupetu opiekunka rozstawia domowników po kątach, a ci nie mogą nic z tym zrobić ze względu na uwielbiające ją dziecko. Jednak to tylko początek koszmaru...
"Idealna niania" w czwartek, 20 września o godz. 21:45 na antenie TVN Style.

Artykuł pochodzi z kategorii:
Rozrywka

polski i
Tele Tydzień
Ogólnotematyczne
Filmowe
Serialowe
Dla dzieci
Sportowe
Muzyczne
Tematyczne
Dokumentalne
Informacyjne
Regionalne
DVB-T
HD
polski i
Tele Tydzień
Ogólnotematyczne
Filmowe
Serialowe
Dla dzieci
Sportowe
Muzyczne
Tematyczne
Dokumentalne
Informacyjne
Regionalne
HD