Rozrywka

»

Ola Woźniak gospodynią nowego show czy tylko gospodynią domową?
Ola Woźniak gospodynią nowego show czy tylko gospodynią domową?
Czwartek, 12 stycznia 2012 (09:25)
Aleksandra Woźniak, czyli Jagna z "Plebanii" i Monika z "Linii życia" może zostać bez pracy. Może też wystąpić w całkiem odmiennej roli. Jest jedną z najpoważniejszych kandydatek do roli prowadzącej nowy program telewizyjny. Jaki?
Zdjęcie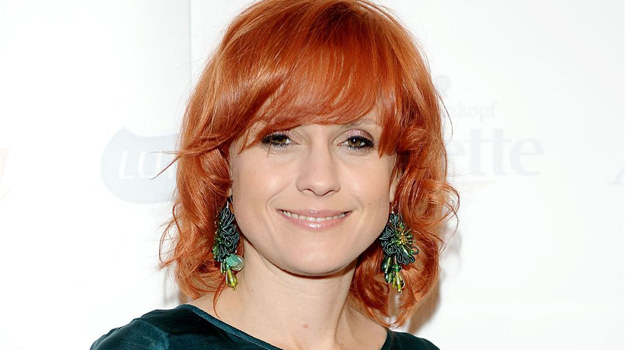 Aleksandra Woźniak
Stacja TVN Style przygotowuje się do realizacji nowego show, którego bohaterkami będą... gospodynie domowe. "Perfekcyjna Pani Domu" to znany już w wielu krajach format. Uczestniczki programu walczą w nim o miano gospodyni idealnej. Producenci polskiej wersji podobno są coraz bliżsi podjęcia decyzji, że prowadzącą zostanie Ola Woźniak, która świetnie wypadła na castingu do tej roli.
Aleksandra Woźniak znana jest z tego, że świetnie sobie radzi w kuchni, sama prowadzi dom i sama wychowuje córki - bliźniaczki Anię i Julię. Dla 37-letniej aktorki zajmowanie się porządkami, zakupami i opieką nad dziećmi to ogromna przyjemność.
- Dom to najważniejsza sprawa w moim życiu - powiedziała kiedyś w wywiadzie.
- Kiedy byłam nastolatką, zajmowałam się młodszymi braćmi i bardzo chętnie pomagałam mamie w prowadzeniu domu - mówiła.
Dla Aleksandry Woźniak prowadzenie telewizyjnego show to wielka szansa na zdobycie ogromnej popularności i... pracy. Serial "Linia życia", z którym wiązała duże nadzieje, niestety nie doczekał się kontynuacji, a "Plebania" też zniknie niebawem z anteny.
"Perfekcyjna Pani Domu" to program, w którym prowadząca odwiedza kobiety i uczy je, jak dbać o porządek we własnym domu. Gospodyni oryginalnej wersji - Brytyjka Anthea Turner - stała się dzięki udziałowi w show wielką gwiazdą i autorytetem w sprawach związanych z prowadzeniem domu.
Polska wersja programu pojawi się antenie TVN Style na przełomie marca i kwietnia i, jak zapowiadają producenci, ma szansę stać się jednym z największych przebojów wiosennej ramówki stacji. W najbliższych dniach okaże się, czy Aleksandra Woźniak wygrała casting na prowadzącą i tym samym stanie się już wkrótce najpopularniejszą w Polsce gospodynią domową.
Artykuł pochodzi z kategorii:
Rozrywka
Agencja W. Impact
polski i
Tele Tydzień
Ogólnotematyczne
Filmowe
Serialowe
Dla dzieci
Sportowe
Muzyczne
Tematyczne
Dokumentalne
Informacyjne
Regionalne
DVB-T
HD
polski i
Tele Tydzień
Ogólnotematyczne
Filmowe
Serialowe
Dla dzieci
Sportowe
Muzyczne
Tematyczne
Dokumentalne
Informacyjne
Regionalne
HD