Przemiany jak z bajki
Czwartek, 17 maja 2012 (12:27)
Metamorfozy, jakie przeszły w programie "Matka czy nastolatka", to dla nich dopiero początek. Jednak dzięki nim 48 uczestniczek będzie mogło zaakceptować siebie i potwierdzić, że czasem marzenia się spełniają.
Zdjęcie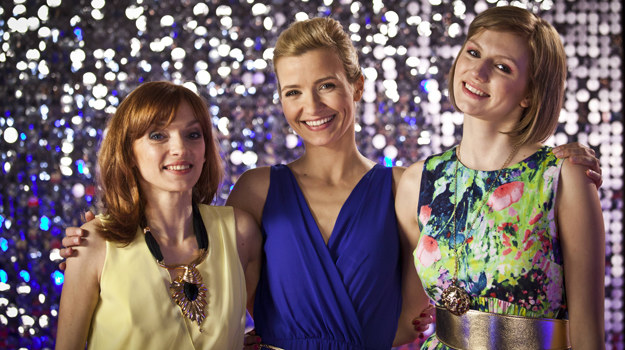 Joanna Koroniewska przekonuje uczestniczki programu do metamorfoz
To już ostatni odcinek reality-show "Matka czy nastolatka", w którym zbyt "młodociane" matki, a także ich córki przechodziły pełną metamorfozę. Nie były to jednak zmiany tylko zewnętrzne, które najbardziej widać. Uczestniczki miały często problem z akceptacją siebie, swojego wieku i to tutaj najwięcej się zmieniło. Dzięki rozmowom z prowadzącą program Joanną Koroniewską, matki i córki zostały pozytywnie nastawione do metamorfoz. Nie oznacza to jednak, że nadal nie obawiały się ich rezultatów.

Decydowały córki
Z rozmów z kilkoma uczestniczkami dowiedzieliśmy się, że motorem zmian były często córki. To one decydowały o udziale w programie.
- Ja nie miałam żadnych oporów przed wystąpieniem - mówiła Anna z Piaseczna. - Jednak to córka Weronika namówiła mnie do pokazania się przed kamerami. Nie przypuszczałam tylko, że będę się tak bać zmian!
Jej córka miała odmienne zdanie. - Jestem ciekawa tego, co zaproponują mi styliści i nie mogę się doczekać, jak będę wyglądać potem.

Bajkowe cuda
Jednak zespół stylistów, fryzjerów i makijażystów pod przewodnictwem Karoliny Malinowskiej za każdym razem stawał na wysokości zadania. Ich praca zdziałała cuda i z często bezbarwnych, zasłaniających swoje uroki pań, zupełnie jak w bajce, przemieniali je w piękne i pewne siebie kobiety.

WBS

"Matka czy nastolatka", piątek 18 maja, godz. 21:30, TLC

Artykuł pochodzi z kategorii:
Rozrywka

polski i
Tele Tydzień
Ogólnotematyczne
Filmowe
Serialowe
Dla dzieci
Sportowe
Muzyczne
Tematyczne
Dokumentalne
Informacyjne
Regionalne
DVB-T
HD
polski i
Tele Tydzień
Ogólnotematyczne
Filmowe
Serialowe
Dla dzieci
Sportowe
Muzyczne
Tematyczne
Dokumentalne
Informacyjne
Regionalne
HD