Przyjrzyjmy się stadionom
Niedziela, 8 kwietnia 2012 (06:00)
Jak oceniać nowopowstałe stadiony na Euro 2012? Czy najważniejsza jest funkcjonalność? Czy to zwykłe obiekty sportowe czy dzieła sztuki architektonicznej? Na pytania spróbują odpowiedzieć twórcy serialu dokumentalnego "Stadiony atakują!"
Zdjęcie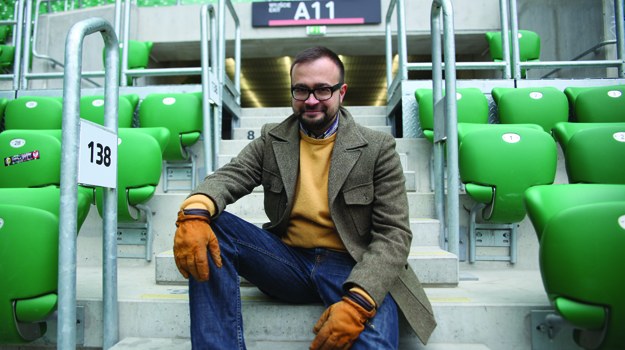 O stadionach rozmawiał będzie architekt Jakub Szczęsny
"Stadiony atakują!" to czteroodcinkowa seria dokumentalna, prezentująca najważniejsze polskie stadiony: w Warszawie, Poznaniu, Wrocławiu i Gdańsku, które zostały zbudowane lub zmodernizowane specjalnie na Euro 2012. W programie prowadzonym przez architekta Jakuba Szczęsnego widzowie poznają idee, które towarzyszyły projektowaniu obiektów, podpatrzą zastosowane rozwiązania, a także prześledzą cały proces ich powstawania. Architekci, inwestorzy i reprezentanci miast z pasją i dumą opowiedzą o swoich nowatorskich projektach. Seria "Stadiony atakują!" będzie emitowana na antenie DOMO+ począwszy od 13 kwietnia w każdy piątek o godzinie 22:00.
Dopełnieniem może być program przygotowany przez CANAL+ Sport w ramach cyklu "Sport bez fikcji". "Destination Warsaw" to 8-odcinkowa seria dokumentalna, która ma przybliżyć widzom drużyny piłkarskie i miasta, gdzie rozgrywane będą mecze mistrzostw Euro 2012. Premiery kolejnych odcinków we wtorki o godz. 21:00.


Artykuł pochodzi z kategorii:
Rozrywka
polski i
Tele Tydzień
Ogólnotematyczne
Filmowe
Serialowe
Dla dzieci
Sportowe
Muzyczne
Tematyczne
Dokumentalne
Informacyjne
Regionalne
DVB-T
HD
polski i
Tele Tydzień
Ogólnotematyczne
Filmowe
Serialowe
Dla dzieci
Sportowe
Muzyczne
Tematyczne
Dokumentalne
Informacyjne
Regionalne
HD