Rozrywka

»

Pysznie i niedrogo u Anny Starmach
Pysznie i niedrogo u Anny Starmach
Poniedziałek, 8 października 2012 (14:26)
Masz niewiele czasu, prawie pustą lodówkę, a za chwilę wpadają z wizytą znajomi lub teściowa? Anna Starmach przybywa z pomocą. W 25 minut pokaże, jak przygotować niezwykłe dania i to za 25 złotych. Zobaczcie zapowiedź programu "Pyszne 25".
Zdjęcie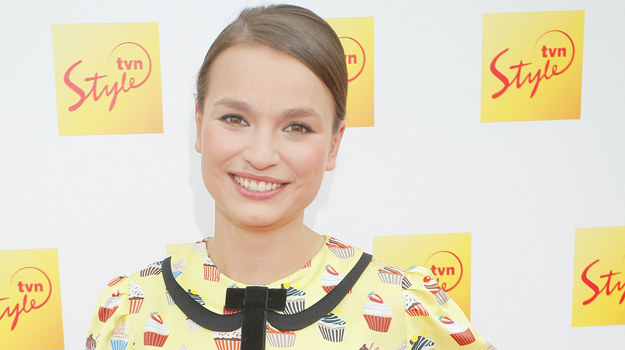 Anna Starmach
W październikowych odcinkach "Pyszne 25" Anna Starmach zdradzi swoje przepisy na ryby, mięso mielone i sałatki  - oczywiście za jedyne 25 zł.

RYBY
Premiera: 13 października, sobota, godz. 13:.00

Ania Starmach obala mity kulinarne dotyczące ryb. Trudne w przygotowaniu? Wymagają dużo czasu? Prowadząca pokaże, jak w 25 minut przyrządzić cztery oryginalne potrawy z łososia. Marynowany w aromatycznej marynacie. Łosoś w papilotach, zapiekany z warzywami. Rybne szaszłyki? Nic trudnego! Na koniec  przepyszny tatar. Oczywiście z łososia. Palce lizać!

MIĘSO MIELONE
Premiera: 20 października, sobota, godz. 13:00
Mięso mielone najczęściej kojarzy nam się z kotletami mielonymi. Anna Starmach potrafi wykorzystać mięso na wiele innych sposobów. Zdradzi swój przepis na kebab z jagnięciną oraz przepyszne Chili con carne. Dla wszystkich, którzy są przyzwyczajeni do tradycyjnych dań, Anna przygotuje mięsne pulpeciki w sosie pomidorowym. Smacznego.
SAŁATKI
Premiera: 27 października, sobota, godz. 13:00
Kolorowe, pachnące, zdrowe. Głównym bohaterem tego odcinka będą sałatki. Anna Starmach zaproponuje cztery nowe przepisy na zielone cuda. Sałatka z grillowanymi warzywami to prosty sposób na pyszny dodatek do obiadu. Miodowa z wieprzowiną to idealne danie dla osób będących na diecie.  Pączuszki z ciasta Filo z rukolą zachwycą kobiety lubiące mieszać różnorodne smaki i zapachy. Sałatka pomidorowa z kurczakiem w occie balsamicznym to zdrowa i sycąca propozycja dla tradycjonalistów. Będzie w czym wybierać!

"Pyszne 25" w każdą sobotę o godz. 13:00 na antenie TVN Style.

Artykuł pochodzi z kategorii:
Rozrywka
polski i
Tele Tydzień
Ogólnotematyczne
Filmowe
Serialowe
Dla dzieci
Sportowe
Muzyczne
Tematyczne
Dokumentalne
Informacyjne
Regionalne
DVB-T
HD
polski i
Tele Tydzień
Ogólnotematyczne
Filmowe
Serialowe
Dla dzieci
Sportowe
Muzyczne
Tematyczne
Dokumentalne
Informacyjne
Regionalne
HD