Religia Heinricha Himmlera
Poniedziałek, 26 listopada 2012 (11:55)
Obóz koncentracyjny Gross Rosen powstał w 1940 r. niedaleko wsi, która obecnie nazywa się Rogoźnica. Przewinęło się przez niego ponad 120 tysięcy osób. Bestialskie warunki pracy i głodowe racje żywnościowe spowodowały, że zmarło w nim co najmniej 40 tys. ludzi. Część więźniów zmuszana była do pracy przy budowie kompleksu Riese. Jego przeznaczeniem według różnych źródeł miała być produkcja tajnej broni lub nowa kwatera Hitlera. Jednak czy mogło być to wejście do legendarnego wnętrza Ziemi, gdzie żyli mityczni giganci?
Zdjęcie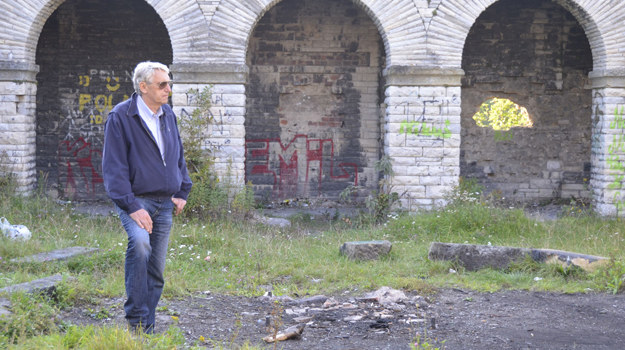 Bogusław Wołoszański opowie o obozie Gross Rosen
Mauzoleum w Wałbrzychu wybudowano tuż przed wybuchem II wojny światowej w hołdzie poległym Ślązakom. Szybko jednak do listy Ślązaków dopisano nazwiska nazistów, a w mauzoleach odbywały się osobliwe przysięgi SS-manów, którzy deklarowali Hitlerowi swoją wierność aż po grób. Szefem SS był Heinrich Himmler, twórca nazistowskich fabryk śmierci, czyli obozów koncentracyjnych. Podobno wierzył również, że w głębi kuli ziemskiej żyją istoty czerpiące energię z czarnego słońca i mogące pomóc III Rzeszy zdobyć władzę nad naszym globem.

Poglądy nazistowskie porównuje się często do religii. Do czego nawoływały? Czy to prawda, że korzenie ideologii Adolfa Hitlera sięgają okultyzmu? Jaka była rola Heinricha Himmlera, słynącego z przedziwnych przekonań i upodobań, do których z pewnością zaliczyć można kolekcjonowanie mebli zrobionych z ludzkich szczątków? Co jeszcze zbierał?

"Skarby III Rzeszy", poniedziałek godz. 21:30, Polsat Play

Artykuł pochodzi z kategorii:
Rozrywka
materiały prasowe
polski i
Tele Tydzień
Ogólnotematyczne
Filmowe
Serialowe
Dla dzieci
Sportowe
Muzyczne
Tematyczne
Dokumentalne
Informacyjne
Regionalne
DVB-T
HD
polski i
Tele Tydzień
Ogólnotematyczne
Filmowe
Serialowe
Dla dzieci
Sportowe
Muzyczne
Tematyczne
Dokumentalne
Informacyjne
Regionalne
HD