Rozrywka

»

Robert Gawliński w " Bitwie na głosy"
Robert Gawliński w " Bitwie na głosy"
Piątek, 20 lipca 2012 (11:45)
Kolejnym artystą, który weźmie udział w "Bitwie na głosy" jest Robert Gawliński. 25 lipca w Warszawie odbędą się przesłuchania do drużyny lidera "Wilków".
Zdjęcie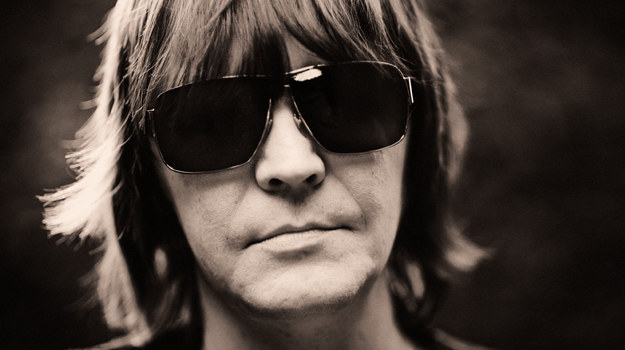 Robert Gawliński

Czy Robert Gawliński ma jakieś szczególne wymagania? - Dla mnie udział w "Bitwie na głosy" to będzie przede wszystkim dobra zabawa, więc mam nadzieję, że osoby, które zgłoszą się na casting też tak do tego podejdą. Bądźcie sobą, śpiewajcie sercem, nie udziwniajcie, nie kopiujcie, czekam na Was takich, jakimi jesteście - to jest najważniejsze w muzyce - podsumowuje artysta.
Chętni muszą przygotować kilka różnorodnych piosenek, które będą wykonywać a capella, w tym jedną w języku angielskim. Pierwsze wrażenie można zrobić tylko raz, więc warto przygotować utwór, który pokaże skalę możliwości uczestnika. Mile widziane niespodzianki muzyczne przygotowane specjalnie dla artysty, np. oryginalne wersje jego hitów. Wybrani w drodze wstępnych przesłuchań wokaliści, zostaną zaproszeni do II etapu, który odbędzie się następnego dnia.
Wszyscy zdolni wokaliści, którzy chcą pracować z artystą w kolejnej edycji show, muszą zjawić się  na warszawskiej Pradze, w Centrum Artystycznym "Sen Pszczoły", przy ul. Inżynierskiej 3. Start przesłuchań o godz. 10:00.
Lider "Wilków" chętnie zobaczyłby na przesłuchaniach znajome twarze: - Zapraszam serdecznie mieszkańców Warszawy i okolic, a szczególnie moich bliższych i dalszych sąsiadów z Radości.
"Bitwa na głosy" pojawi się na antenie TVP 2 już we wrześniu. Emisja w soboty o godz. 20:10.
Artykuł pochodzi z kategorii:
Rozrywka
polski i
Tele Tydzień
Ogólnotematyczne
Filmowe
Serialowe
Dla dzieci
Sportowe
Muzyczne
Tematyczne
Dokumentalne
Informacyjne
Regionalne
DVB-T
HD
polski i
Tele Tydzień
Ogólnotematyczne
Filmowe
Serialowe
Dla dzieci
Sportowe
Muzyczne
Tematyczne
Dokumentalne
Informacyjne
Regionalne
HD