Rodzinny fenomen Grycanów
Poniedziałek, 7 maja 2012 (06:00)
W ciągu kilku miesięcy Marta Grycan i jej córki stały się gwiazdami salonów i plotkarskiej prasy. Czy teraz nadszedł czas na telewizję?
Zdjęcie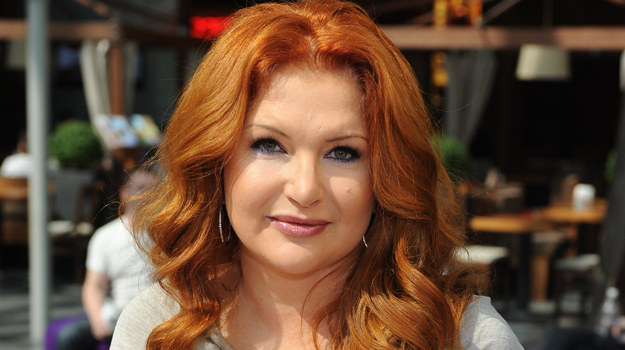 Marta Grycan
- Chcę mieć własny program o jedzeniu - wyznała niedawno Marta Grycan w programie Kuby Wojewódzkiego. Jej córki zaś, 19-letnia Weronika i 15-letnia Viktoria, powiedziały, że interesuje je taniec i modeling.

Lubią swoje kształty
To oświadczenie wywołało burzę. Dlaczego? Marta Grycan i jej córki przyznają otwarcie, że lubią swoją urodę, lubią bawić się modą i nie ukrywają, że kochają jeść i ani myślą o diecie. I właśnie za to jedni je kochają - tak, jak projektantka Gosia Baczyńska, która nie szczędzi ciepłych słów, a inni nie znoszą - Michał Piróg coraz ostrzej krytykuje Martę Grycan i jej córki za promowanie niezdrowego stylu życia. 
Więcej niż ciasteczka...
Marta prowadzi warszawską cukiernię i jak mało kto zna się na słodkich wypiekach. Czy któraś ze stacji telewizyjnych wykorzysta jej wiedzę, pasję, osobowość i popularność? Podobno Marta prowadzi już rozmowy z firmą producencką i ma konkretny pomysł na to, co chciałaby pokazać w swoim programie. Bo chodzi jej nie tylko o zwykły magazyn kulinarny, ale prawdziwe show, w którym przekonywałaby puszyste Polki, że warto zaakceptować i pokochać swoje kształty.
Zanim to nastąpi, Marta będzie miała okazję opowiedzieć o swoim życiu, poglądach i planach Agacie Młynarskiej w programie "Jaka ona jest?".

AJ, WBS

"Jaka ona jest?", czwartek 10 maja, godz. 21:30, Polsat Cafe
Artykuł pochodzi z kategorii:
Rozrywka

polski i
Tele Tydzień
Ogólnotematyczne
Filmowe
Serialowe
Dla dzieci
Sportowe
Muzyczne
Tematyczne
Dokumentalne
Informacyjne
Regionalne
DVB-T
HD
polski i
Tele Tydzień
Ogólnotematyczne
Filmowe
Serialowe
Dla dzieci
Sportowe
Muzyczne
Tematyczne
Dokumentalne
Informacyjne
Regionalne
HD