Rozrywka

»

"Sexy mama" - W walce o formę
"Sexy mama" - W walce o formę
Środa, 7 marca 2012 (14:13)
Są młodymi mamami. Między pieluszkami, a prowadzeniem domu zapomniały o sobie. Dzięki programowi "Sexy mama" mają szansę odzyskać wiarę we własne możliwości.
Zdjęcie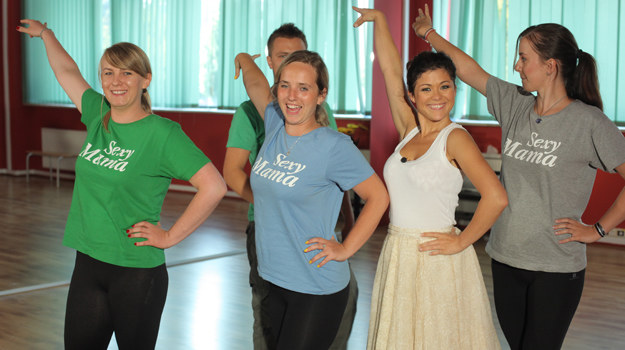 To już czwarta edycja programu, w którym młode mamy wytrwale pracują nad kondycją fizyczną, zgrabną figurą, zmieniają wizerunek i odzyskują wiarę we własne możliwości. A wszystko to przy ogromnym wsparciu profesjonalistów z różnych dziedzin - od dietetyków, wizażystów, fryzjerów, do trenerów fitness i instruktorów tańca. Nieocenione są także rady prowadzącej program Kasi Cichopek.

Dlatego udział w programie to dla pań niezwykła przygoda. Nic więc dziwnego, że zgłosiły się tłumy mam z całej Polski. Ostatecznie przez surowe castingowe sito przeszło 11 kandydatek. W programie zobaczymy 10 pań po ciąży i jedną spodziewającą się dziecka. Wszystkie mamuśki otrzymały możliwość przejścia prawdziwej metamorfozy przy udziale telewizyjnych kamer i pod czujnym okiem specjalistów.
- Staramy się, by ta edycja "Sexy mamy" była jeszcze ciekawsza od poprzedniej - zapowiada tymczasem gospodyni programu Kasia Cichopek. - Mam nadzieję, że odcinki nowego sezonu dostarczą widzom wielu wzruszeń i wrażeń, a nasze bohaterki, tak jak ich poprzedniczki, przekonają się, że mogą być znowu piękne, seksowne i atrakcyjne.
Artykuł pochodzi z kategorii:
Rozrywka

polski i
Tele Tydzień
Ogólnotematyczne
Filmowe
Serialowe
Dla dzieci
Sportowe
Muzyczne
Tematyczne
Dokumentalne
Informacyjne
Regionalne
DVB-T
HD
polski i
Tele Tydzień
Ogólnotematyczne
Filmowe
Serialowe
Dla dzieci
Sportowe
Muzyczne
Tematyczne
Dokumentalne
Informacyjne
Regionalne
HD