Rozrywka

»

Talent show - Teraz wszystko w rękach widzów
Talent show - Teraz wszystko w rękach widzów
Piątek, 26 października 2012 (14:26)
Uczestnicy talent show tańczą, śpiewają i prezentują inne, czasami zaskakujące umiejętności. Jednocześnie ostro walczą o naszą przychylność. Bo o tym, kto wygra, zadecydują właśnie telewidzowie.
Zdjęcie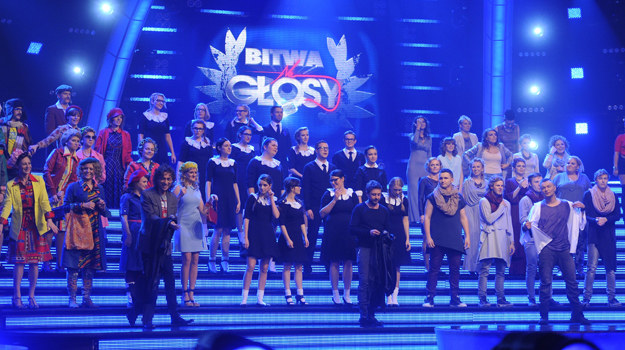 "Bitwa na głosy"
Najwcześniej, bo już 4 listopada poznamy zwycięzcę polsatowskiego "Tylko muzyka. Must be the music". Do półfinału czwartej edycji zakwalifikowano 30 osób. Więc przed jury i publicznością trudne decyzje. Kto odpadnie, a kto przejdzie dalej? Wygrany zgarnie 100 tys. zł i wystąpi w Sylwestrowej Mocy Przebojów 2012. 
Temperatura rośnie
Wśród uczestników show "Tylko taniec. Got to dance" także rośnie temperatura. Z 25 półfinalistów zaledwie 8 stanie do walki o czek na 100 tys. złotych. W czyje ręce trafi - solisty, pary, a może formacji tanecznej? To rozstrzygnie się 9 listopada. Dzień później, 10 listopada poznamy zwycięską drużynę "Bitwy na głosy" TVP 2. Na razie na placu boju zostały teamy czterech trenerów: Ewy Farnej, Libera. Piotra Rubika oraz Andrzeja Piasecznego. A kto odpadnie w najbliższym odcinku? Zdecyduje smsowe głosowanie widzów.

Tak też wybrana zostanie drużyna zwycięzców. Nagrodą jest prezent przeznaczony dla mieszkańców miejscowości, z której pochodzi trener zwycięzca oraz odcinek specjalny, w którym team przedstawia wyreżyserowane przez siebie show. Równie ostro jest na planie "Mam talent!" stacji TVN. W piątej edycji programu do półfinału zakwalifikowało się 40 wszechstronnie utalentowanych uczestników. Czyj talent docenią widzowie i kto otrzyma 300 tys. zł? Na odpowiedź trzeba jeszcze poczekać - finał 24 listopada.
JBJ

Artykuł pochodzi z kategorii:
Rozrywka

polski i
Tele Tydzień
Ogólnotematyczne
Filmowe
Serialowe
Dla dzieci
Sportowe
Muzyczne
Tematyczne
Dokumentalne
Informacyjne
Regionalne
DVB-T
HD
polski i
Tele Tydzień
Ogólnotematyczne
Filmowe
Serialowe
Dla dzieci
Sportowe
Muzyczne
Tematyczne
Dokumentalne
Informacyjne
Regionalne
HD