To już 20 lat z Polsatem!
Wtorek, 11 grudnia 2012 (13:46)
Kultowe seriale, popularne teleturnieje i wspaniałe show. Oraz wiele wypromowanych gwiazd. To 20-letni dorobek Polsatu!
Zdjęcie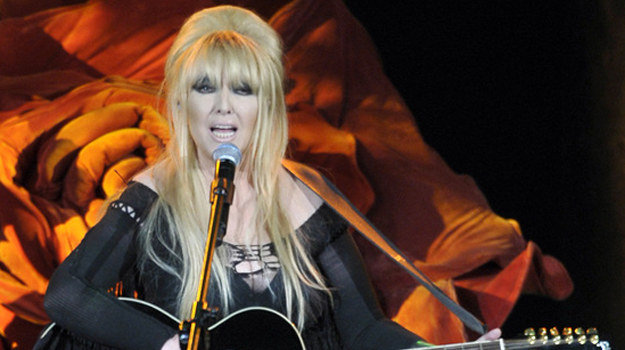 Maryla Rodowicz zaśpiewa na 20-leciu Polsatu.
Pokazać 20 lat pierwszej polskiej komercyjnej stacji telewizyjnej w jeden wieczór? Organizatorzy jubileuszowej gali Polsatu udowodnią, że to możliwe. Wielki barwny korowód aktorów, piosenkarzy, muzyków i największych osobowości ekranu przejdzie przez scenę warszawskiego Teatru Wielkiego. W czasie koncertu przypomnimy sobie najbardziej wzruszające i zabawne momenty z historii stacji.
Gośćmi będą legendarne już postaci współtworzące dzisiejsze oblicze telewizji ze słoneczkiem. Mariusz Szczygieł, Zygmunt Chajzer, Andrzej Grabowski, Cezary Pazura... Specjalnie ze Stanów Zjednoczonych przyleci Andrzej Gołota. Usłyszymy "Takie tango" Budki Suflera, a także duet Jan Borysewicz - Paweł Kukiz, zespoły Hey, Bracia, Zakopower, Afromental i Enej.
Zaśpiewają też najsłynniejsze gwiazdy od lat zaprzyjaźnione z Polsatem - Maryla Rodowicz i Edyta Górniak. Nad tym wszystkim będzie panować liczne i doborowe grono polsatowskich prezenterów z Agatą Młynarską i Krzysztofem Ibiszem na czele. Będą ich wspomagać Paulina Sykut, Maciej Rock, Maciej Dowbor, Mateusz Borek, Karolina Szostak...
Największe Polsatowskie przeboje 20-lecia:
"Idź na całość" - Teleturniej prowadzony przez Zygmunta Chajzera od 1997 do 2001 r. Można było wygrać kota w worku!
"Świat według Kiepskich" - Kiepscy pojawili się przy ulicy Ćwiartki w lutym 1999 r. i do dziś goszczą na ekranach. Nakręcono 405 odcinków.
"Idol" - Pierwszy talent show ruszył w 2002 r. (trwał do 2005). Wylansował gwiazdy, np. Monikę Brodkę, ale też jurora Kubę Wojewódzkiego.
"Na każdy temat" - Talk- show, na antenie od 1993 do 2001 r. Prowadzili go Andrzej Woyciechowski, a następnie Mariusz Szczygieł. Słynęli z zadawania śmiałych pytań.
Katarzyna Sobkowicz

Artykuł pochodzi z kategorii:
Rozrywka

polski i
Tele Tydzień
Ogólnotematyczne
Filmowe
Serialowe
Dla dzieci
Sportowe
Muzyczne
Tematyczne
Dokumentalne
Informacyjne
Regionalne
DVB-T
HD
polski i
Tele Tydzień
Ogólnotematyczne
Filmowe
Serialowe
Dla dzieci
Sportowe
Muzyczne
Tematyczne
Dokumentalne
Informacyjne
Regionalne
HD