Rozrywka

»

Żarty się skończyły. Urlop "Familiady"
Żarty się skończyły. Urlop "Familiady"
Wtorek, 29 maja 2012 (16:31)
Po raz pierwszy od 18 lat TVP nie wyemituje premierowych odcinków programu "Familiada". Wszystko z powodów finansowych. TVP musi oszczędzać.
Zdjęcie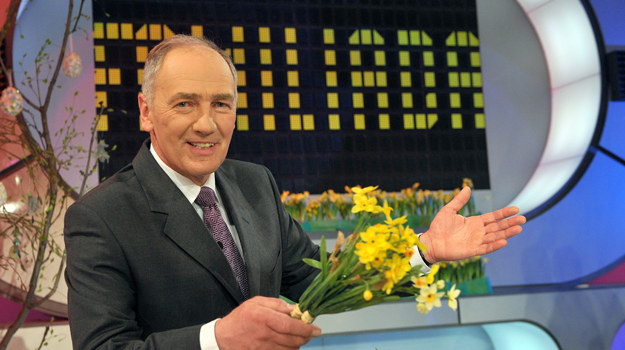 Będzie Wam brakować dowcipów Karola Strasburgera w trakcie wakacji?
Gospodarzem cieszącej się niezmiennie od 18 lat popularnością wśród widzów "Familiady" jest Karol Strasburger. Program oparty na amerykańskim formacie "Family Feud", mimo upływu czasu, pozostaje liderem w godzinie nadawania, kiedy to TVP 2 przyciąga przed ekrany najwięcej ludzi, spośród wszystkich stacji telewizyjnych.
To jednak nie wystarczyło do tego, aby program został na wakacje w ramówce. Po raz pierwszy więc produkcja musi udać się na przymusowy urlop. Jak argumentuje dyrektor TVP 2, Jerzy Kapuściński, wakacyjne "zatrzymanie" "Familiady" jest normalną praktyką: - Latem wszystkie stacje telewizyjne borykają się z mniejszą oglądalnością i odpowiednio mniejszymi wpływami z reklam. Dlatego - w języku dyrektorów programowych - "schładzają ramówki" i pracują nad nowościami na jesień, kiedy to pogarsza się pogoda, a widzowie wracają do telewizorów.
"Familiadę" możemy oglądać w soboty i niedziele o godz. 14:00. Sam program, w którym rywalizują ze sobą rodziny, doczekał się już prawie 2 tysięcy odcinków.
mj


Artykuł pochodzi z kategorii:
Rozrywka
polski i
Tele Tydzień
Ogólnotematyczne
Filmowe
Serialowe
Dla dzieci
Sportowe
Muzyczne
Tematyczne
Dokumentalne
Informacyjne
Regionalne
DVB-T
HD
polski i
Tele Tydzień
Ogólnotematyczne
Filmowe
Serialowe
Dla dzieci
Sportowe
Muzyczne
Tematyczne
Dokumentalne
Informacyjne
Regionalne
HD