Koniec "Tak to leciało!"?
Sobota, 4 sierpnia 2012 (20:37)
Czyżby Maciej Miecznikowski został bez pracy? Telewizyjna Dwójka postanowiła nie kontynuować muzycznego show "Tak to leciało!".
Zdjęcie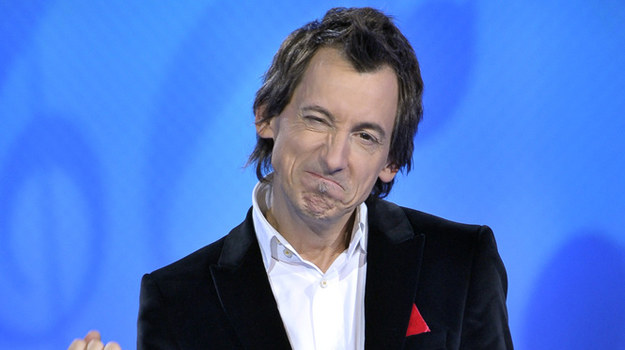 Maciej Miecznikowski
Podobno powodem zaprzestania emisji programu "Tak to leciało!" są kłopoty finansowe TVP. Szefostwo Dwójki stwierdziło, że w dobie kryzysu musi zrezygnować z jednego z teleturniejów. Tak więc od jesieni w miejscu "Tak to leciało!", mielibyśmy zobaczyć "Postaw na milion" z Łukaszem Nowickim.
Obecne na ekranach od 2008 roku show cieszyło się dość dużą popularnością. "Tak to leciało!" łączyło w sobie elementy karaoke i teleturnieju. Uczestnicy mieli za zadanie zaśpiewać przed publicznością wybraną piosenkę oraz odgadnąć brakujące do niej słowa. Przechodząc przez kolejne etapy, mogli wygrać nagrodę główną opiewającą na 100 tysięcy złotych.
Emitowano również odcinki charytatywne, podczas których znane osoby walczyły o pieniądze dla potrzebujących. Twórcom "Tak to leciało!" udało się zaprosić do studia m.in. Edytę Górniak, Beatę Kozidrak, Kasię Zielińską, Dodę, Sonię Bohosiewicz, Alicję Węgorzewską czy Andrzeja Piasecznego. 

"Tak to leciało!" realizowane było według formatu "Don't forget the lyrics". Show odniosło sukces także w krajach takich jak: Francja, Włochy, Brazylia, Turcja, Chorwacja, Indie oraz Słowacja.
mj


Artykuł pochodzi z kategorii:
Tak to leciało!
polski i
Tele Tydzień
Ogólnotematyczne
Filmowe
Serialowe
Dla dzieci
Sportowe
Muzyczne
Tematyczne
Dokumentalne
Informacyjne
Regionalne
DVB-T
HD
polski i
Tele Tydzień
Ogólnotematyczne
Filmowe
Serialowe
Dla dzieci
Sportowe
Muzyczne
Tematyczne
Dokumentalne
Informacyjne
Regionalne
HD