Rozrywka

»

Nowy partner dla "The Voice of Poland"
Nowy partner dla "The Voice of Poland"
Piątek, 21 października 2011 (13:52)
Po ponad miesiącu nadawania muzycznego programu TVP 2 "The Voice of Poland" zmienił się oficjalny partner talent-show. Nie jest nim już ogólnopolskie Radio ZET, ale sieć radiowa Złote Przeboje.
Zdjęcie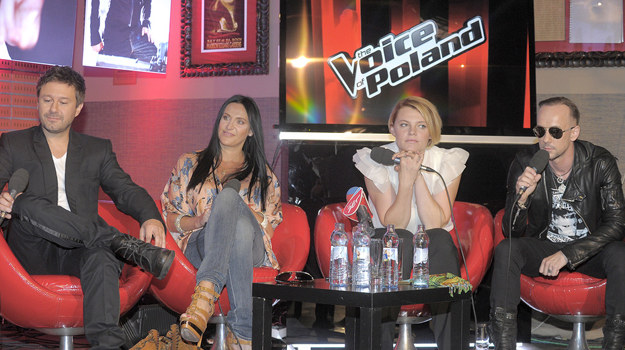 Telewizja Polska i Radio Zet zdecydowały, że kończą dotychczasową współpracę przy programie "The voice of Poland". Powodem było niezadowolenie obu stron z kształtu współpracy.
Dziennikarze Radia ZET zapraszali na antenę jurorów programu, natomiast w soboty, od września tego roku między godziną 19.00 a 20.00 emitowany był godzinny program "The voice of Poland w Radiu ZET", który zapowiadał emisję odcinka w TVP 2.
- Ostatni program został wyemitowany 1 października. Tego samego dnia w TVP 2 widzowie zobaczyli odcinek pt. "Dzikie karty", który był nagrywany na Żurawiej 8 w siedzibie Radia ZET - informował Michał Aleksandrowicz z biura Prasowego Radia ZET.
Nowym partnerem dla dwójkowego show jest należące do Agory, Radio Złote Przeboje.
- Na antenie stacji można usłyszeć informacje na temat programu i jego uczestników, wywiady i wypowiedzi, a także wziąć udział w specjalnych konkursach - powiedziała Agata Szybieniecka z biura prasowego Agory.
Od 17 października w każdy dzień o 19.15 w Stacji Złote Przeboje nadawana jest specjalna audycja z informacjami o programie oraz wywiadami z uczestnikami, a w sobotę między 18.00 a 19.00 zapowiedziany został "The voice of Poland Extra", czyli audycja poświęcona bieżącemu odcinkowi programu.
Artykuł pochodzi z kategorii:
The Voice of Poland
polski i
Tele Tydzień
Ogólnotematyczne
Filmowe
Serialowe
Dla dzieci
Sportowe
Muzyczne
Tematyczne
Dokumentalne
Informacyjne
Regionalne
DVB-T
HD
polski i
Tele Tydzień
Ogólnotematyczne
Filmowe
Serialowe
Dla dzieci
Sportowe
Muzyczne
Tematyczne
Dokumentalne
Informacyjne
Regionalne
HD