Rozrywka

»

Sokołowska nowym jurorem "Top Model"
Sokołowska nowym jurorem "Top Model"
Wtorek, 15 maja 2012 (15:54)
Nową jurorką w programie, została Katarzyna Sokołowska, choreograf pokazów mody i reżyser.
Zdjęcie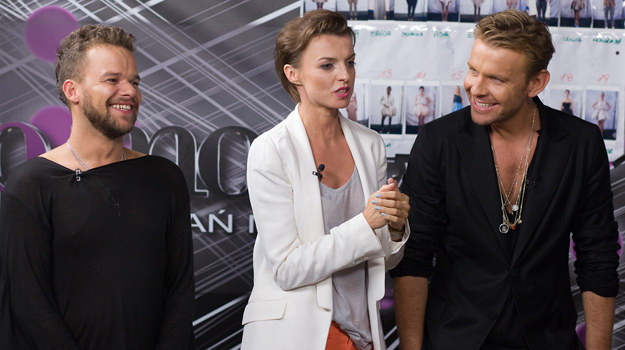 Michał Piróg, Katarzyna Sokołowska, Dawid Woliński
Nie jest to jednak debiut Sokołowskiej w programie "Top Model". Katarzyna pojawiła się już w drugiej edycji programu. To właśnie ona przygotowała choreografię dla modelek w pokazie Dawida Wolińskiego. Ułożyła także układy finałowych pokazów (słynna szachownica w ostatnim odcinku drugiej edycji).
Katarzyna Sokołowska zastąpi w fotelu jurorskim Karolinę Korwin-Piotrowską. Znana dziennikarka, od dawna zapowiadała, iż nie pojawi się w najnowszej edycji show. Powodem jest konflikt między nią a Marcinem Tyszką i Dawidem Wolińskim.
Nadal nie wiadomo, czy w programie pojawi się słynna top modelka Anja Rubik. Gwiazda zapowiedziała wycofanie się z programu, po ostatniej edycji.
Najnowsza transza "Top Model - Zostań Modelką" pojawi się na antenie TVN już we wrześniu, z kolei Katarzynę Sokołowską będzie można zobaczyć "w akcji" w najbliższą sobotę, 19 maja na castingu w Poznaniu.

mj
Artykuł pochodzi z kategorii:
Top Model. Zostań modelką
polski i
Tele Tydzień
Ogólnotematyczne
Filmowe
Serialowe
Dla dzieci
Sportowe
Muzyczne
Tematyczne
Dokumentalne
Informacyjne
Regionalne
DVB-T
HD
polski i
Tele Tydzień
Ogólnotematyczne
Filmowe
Serialowe
Dla dzieci
Sportowe
Muzyczne
Tematyczne
Dokumentalne
Informacyjne
Regionalne
HD