"Tylko taniec" w piątki
Wtorek, 14 lutego 2012 (12:01)
Telewizja Polsat postanowiła skorygować swoją wiosenną ramówkę. Show "Tylko taniec. Got to Dance" zmieni porę emisji. Będzie pokazywany w piątki, zamiast - jak planowano - w soboty.
Zdjęcie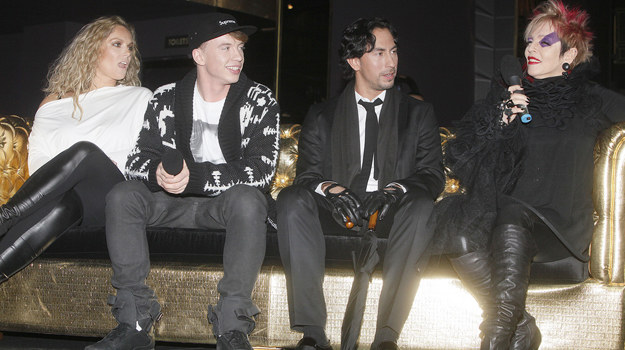 Jurorzy "Tylko tańca".
Decyzja Polsatu o zmianie emisji "Tylko taniec. Got to Dance" nie jest przypadkowa, gdyż w soboty szykuje się starcie talent-show. TVN pokaże "X Factor" natomiast TVP 2 zaprezentuje "Bitwę na głosy". Polsat z kolei w soboty wyemituje piątkowe pasmo filmów familijnych.
"Tylko taniec. Got to Dance" to show, w którym tancerze i grupy taneczne rywalizują o miano najlepszych w Polsce. Oceniane będą wszelkie techniki od klasycznych do tańca brzucha, burleski, modern jazz czy bollywood. Gra toczy się o wysoką stawkę. Do wygrania jest 100 tysięcy złotych oraz występ na festiwalu Top Trendy. W jury "Tylko taniec. Got to Dance" zasiądą: Krystyna Mazurówna - znana tancerka i choreografka o międzynarodowej sławie, Michał Malitowski - najbardziej utytułowany tancerz latino na świecie, Alan Andersz - aktor, wielokrotny mistrz Polski w tańcach młodzieżowych, oraz Joanna Liszowska - wszechstronnie uzdolniona aktorka, piosenkarka i tancerka. Show poprowadzą: Maciej Dowbor i Katarzyna Kępka - znana dotychczas z anteny młodzieżowej stacji VIVA Polska.

mj


Artykuł pochodzi z kategorii:
Tylko taniec. Got to dance
polski i
Tele Tydzień
Ogólnotematyczne
Filmowe
Serialowe
Dla dzieci
Sportowe
Muzyczne
Tematyczne
Dokumentalne
Informacyjne
Regionalne
DVB-T
HD
polski i
Tele Tydzień
Ogólnotematyczne
Filmowe
Serialowe
Dla dzieci
Sportowe
Muzyczne
Tematyczne
Dokumentalne
Informacyjne
Regionalne
HD