Ślub Marty i Roberta
Czwartek, 2 lutego 2012 (10:57)
W redakcji, Marta (Katarzyna Zielińska) opowiada kolegom o swoim planowanym ślubie. Skromna uroczystość - tylko w obecności świadków - romantyczny wyjazd do Paryża… Do ceremonii został już tylko jeden dzień. Czy nic nie zakłóci szczęścia młodej pary? Oto zapowiedź 700. jubileuszowego odcinka "Barw szczęścia".
Zdjęcie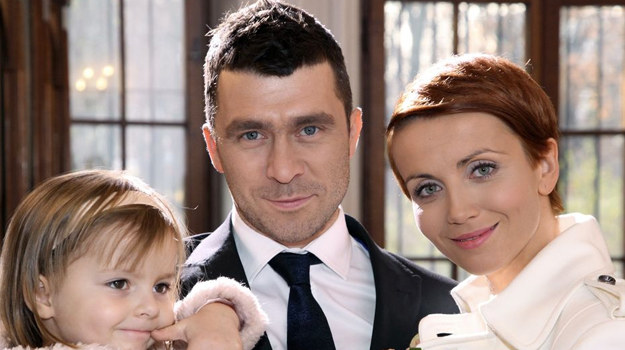 W pracy, koledzy składają Walawskiej ślubne życzenia... Wszyscy - poza jedną osobą.
- Dlaczego mi wcześniej nie powiedziałaś?! - Piotr (Piotr Jankowski), wściekły, spogląda na byłą żonę. - Nie uważasz, że powinnaś mnie uprzedzić?
- Z jakiego powodu? Nie muszę ci się zwierzać…
- Przez wzgląd na Ewę!
- To raczej skomplikowana sytuacja dla dziecka!
Piotr gra ostro - i próbuje wzbudzić w Marcie wyrzuty sumienia. Jednak tym razem, Walawska nie daje sobą manipulować.
- Ewa to bystra dziewczynka - w głosie dziennikarki pojawia się chłód. - Poza tym, trzeba się było o to martwić zanim mnie zdradziłeś!
Następnego dnia narzeczeni stają przed urzędnikiem i przysięgają sobie miłość…
Emisja 700. odcinka "Barw szczęścia" 7 lutego w TVP 2.
Artykuł pochodzi z kategorii:
Barwy szczęścia
materiały prasowe
polski i
Tele Tydzień
Ogólnotematyczne
Filmowe
Serialowe
Dla dzieci
Sportowe
Muzyczne
Tematyczne
Dokumentalne
Informacyjne
Regionalne
DVB-T
HD
polski i
Tele Tydzień
Ogólnotematyczne
Filmowe
Serialowe
Dla dzieci
Sportowe
Muzyczne
Tematyczne
Dokumentalne
Informacyjne
Regionalne
HD