Leon ojcem Alicji?
Niedziela, 28 października 2012 (06:00)
Leon (Jacek Koman) ma kłopoty. Sam jeszcze nie wie, jak poważne. Ma też sekret, który może zmienić życie... Alicji (Magdalena Różczka).
Zdjęcie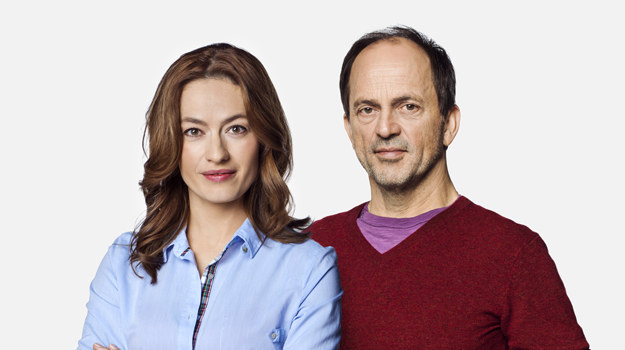 Czy Alicja jest córką Leona?
/
Zbigniew Szczerbetka
/
TVN
Co się dzieje z ordynatorem Leonem Jasińskim? Dziwnie się zachowuje... - dopytuje ostatnio Maks Keller (Paweł Małaszyński). Jego przeczucia okażą się niestety trafne. W najbliższym odcinku okaże się, że Leon, który cierpi na coraz silniejsze bóle brzucha, nie może już dłużej tego bagatelizować - to nie wrzody żołądka, to rak wątroby!

Tajemnica z przeszłości
Dziwne przeczucia miała już od pewnego czasu Elżbieta (Danuta Stenka). - Kogoś mi przypominasz... - mówiła do Alicji (Magdalena Różczka), przyglądając się jej uważnie. Czy to możliwe, żeby znała ją wcześniej? Albo jej matkę? Zdjęcie Alicji z dzieciństwa pomoże jej powiązać fakty z przeszłości Leona. Czy okaże się, że jest on jej ojcem?

Namiętny romans
W najbliższych odcinkach "Lekarzy" czekają nas niespodzianki nie tylko związane z odkrywaniem tajemnic rodzinnych, ale także... namiętny romans dr. Ordy (Wojciech Zieliński).

A. Janiak
"Lekarze", poniedziałki godz. 21:30, TVN

Artykuł pochodzi z kategorii:
Lekarze

polski i
Tele Tydzień
Ogólnotematyczne
Filmowe
Serialowe
Dla dzieci
Sportowe
Muzyczne
Tematyczne
Dokumentalne
Informacyjne
Regionalne
DVB-T
HD
polski i
Tele Tydzień
Ogólnotematyczne
Filmowe
Serialowe
Dla dzieci
Sportowe
Muzyczne
Tematyczne
Dokumentalne
Informacyjne
Regionalne
HD