Zieliński nie boi się operacji
Wtorek, 11 września 2012 (15:33)
Na ekrany właśnie wszedł serial medyczny "Lekarze". Aktorzy, aby wypaść wiarygodnie w rolach chirurgów, uczestniczyli, a właściwie podpatrywali, prawdziwe operacje.
Zdjęcie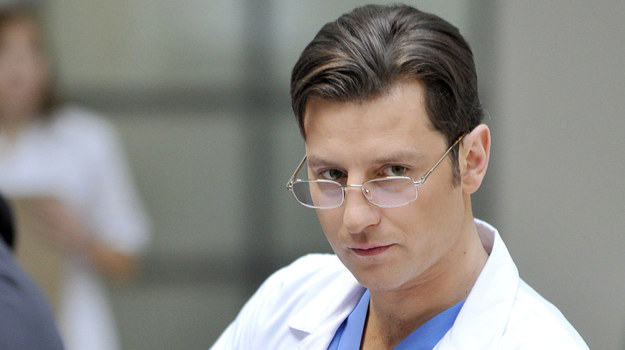 Wojciech Zieliński
Dla jednych było to wyzwanie, dla reszty trwoga. A jak przeżył to doświadczenie Wojciech Zieliński?
- Mam to nieszczęście, że sam kilkakrotnie leżałem w szpitalu, bo albo chorowałem, albo coś złamałem i widziałem śmiertelne wypadki, dlatego nie przerażają mnie takie tematy. Myślę więc, że mam solidne przygotowanie do roli  - przyznał aktor.

Artykuł pochodzi z kategorii:
Lekarze
teletydzien.pl/AKPA
polski i
Tele Tydzień
Ogólnotematyczne
Filmowe
Serialowe
Dla dzieci
Sportowe
Muzyczne
Tematyczne
Dokumentalne
Informacyjne
Regionalne
DVB-T
HD
polski i
Tele Tydzień
Ogólnotematyczne
Filmowe
Serialowe
Dla dzieci
Sportowe
Muzyczne
Tematyczne
Dokumentalne
Informacyjne
Regionalne
HD