Pocałunek Madzi i Pawła
Piątek, 21 września 2012 (15:19)
Przyjaźń czy miłość? Paweł i Madzia wciąż się wahają… Czy połączy ich na nowo namiętność? Zobaczcie zapowiedź 930. odcinka "M jak miłość".
Zdjęcie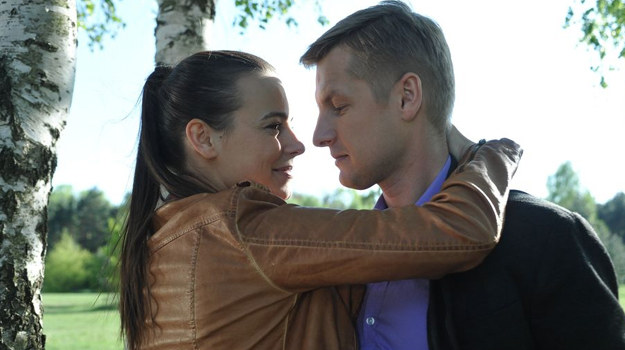 Madzia (Anna Mucha) i Paweł (Rafał Mroczek)
Przyjaciele wybiorą się na romantyczny spacer... I w końcu, szczerze wyznają swoje uczucia.
- Był taki moment, że... Byłam zazdrosna o twoje małżeństwo. I o to, że jesteś taki zakochany, szczęśliwy - Madzia spojrzy Zduńskiemu prosto w oczy. - I nie lubiłam tej twojej Joanny... Sorry, bo to paskudne i małe!
Za to Paweł rzuci nieśmiało: - Ja też nie przepadam za twoim Michałem...
- Bo żyję z nim w grzesznym związku? - Nie, bo wpakowałaś się na minę i... Po prostu się o ciebie martwię. Zduński pośle dziewczynie ciepły uśmiech... A Madzia tylko cicho westchnie: - Nie jest lekko, co?
- No, nie jest... - Nie gniewasz się, że niespecjalnie wam kibicowałam?
Marszałkówna zawiesi głos... I sekundę później, oboje z Pawłem zaczną się namiętnie całować!
Jaki będzie finał? Odpowiedź  w 930. odcinku "M jak miłość", w poniedziałek, 24 września o godz. 20:40 na antenie TVP 2.

Artykuł pochodzi z kategorii:
M jak miłość
materiały prasowe
polski i
Tele Tydzień
Ogólnotematyczne
Filmowe
Serialowe
Dla dzieci
Sportowe
Muzyczne
Tematyczne
Dokumentalne
Informacyjne
Regionalne
DVB-T
HD
polski i
Tele Tydzień
Ogólnotematyczne
Filmowe
Serialowe
Dla dzieci
Sportowe
Muzyczne
Tematyczne
Dokumentalne
Informacyjne
Regionalne
HD