Trudny szef chirurgów
Poniedziałek, 24 października 2011 (14:39)
To prawdziwa sensacja! Na planie "Na dobre i na złe" pojawia się Michał Żebrowski! I nie chodzi wcale o rolę kolejnego pacjenta w epizodzie. Aktor dołącza do stałej ekipy, a jego wątek stanie się jednym z centralnych.
Zdjęcie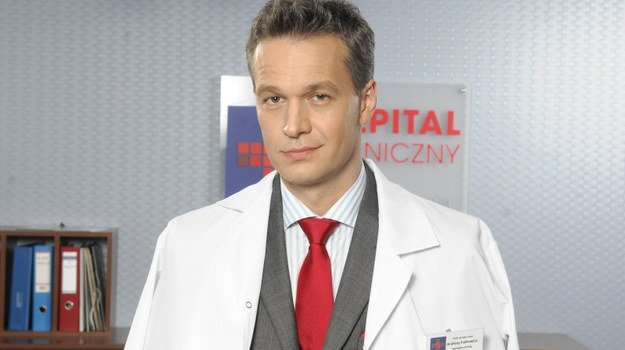 Michał Żebrowski jako dr Falkowicz
Michała Żebrowskiego zobaczymy w roli profesora Falkowicza. To wybitny chirurg, który w Leśnej Górze obejmie stanowisko ordynatora oddziału. Okaże się jednak trudnym szefem, wywołującym konflikty. Z jednej strony będzie budził respekt swoją wiedzą i umiejętnościami. Z drugiej irytował dyktatorskimi zapędami i lekceważeniem opinii podwładnych. To również męski szowinista, głoszący, że chirurgia nie jest dla kobiet. Będzie wykorzystywał młodych lekarzy i zwalał na nich winę w wypadku niepowodzeń. Nie zabraknie też konfliktów związanych z jego prywatną kliniką.
Pierwsze odcinki z Michałem Żebrowskim zobaczymy w grudniu.
IP
Artykuł pochodzi z kategorii:
Na dobre i na złe

polski i
Tele Tydzień
Ogólnotematyczne
Filmowe
Serialowe
Dla dzieci
Sportowe
Muzyczne
Tematyczne
Dokumentalne
Informacyjne
Regionalne
DVB-T
HD
polski i
Tele Tydzień
Ogólnotematyczne
Filmowe
Serialowe
Dla dzieci
Sportowe
Muzyczne
Tematyczne
Dokumentalne
Informacyjne
Regionalne
HD