Seriale

»

Sukces polskich seriali w USA!
Sukces polskich seriali w USA!
Piątek, 20 kwietnia 2012 (14:42)
Na czwartkowej gali rozdania Hugo Television Awards triumfowały dwa polskie seriale: "Instynkt" Patryka Vegi i "Głęboka woda" Magdaleny Łazarkiewicz.
Zdjęcie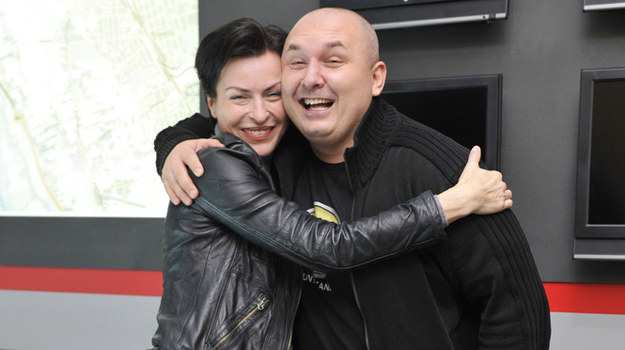 Danuta Stenka, czyli serialowa Anna Oster i Patryk Vega, reżyser "Instynktu"
Prestiżowe nagrody telewizyjne (przyznawane również w kilku oddzielnych kategoriach dla programów i kampanii reklamowych) rozdano po raz 48. w czwartek 19 kwietnia w Chicago.

Serial Patryka Vegi "Instynkt" otrzymał Złote Tablice (Golden Plaque Award) w kategorii dramatycznego serialu codziennego. Z kolei niedawno nominowana do Złotej Nimfy w Monte Carlo "Głęboka woda" (w reżyserii Magdaleny Łazarkiewicz) w konkursie Hugo TV Awards zdobyła najwyższe wyróżnienie w kategorii serial dramatyczny.

Chicago International Film Festival, pod którego zwierzchnictwem rozdawane są Hugo TV Awards, to jeden z trzech głównych - obok EMMY i The New York Festivals - konkursów telewizyjnych w USA.

48. edycja Hugo TV Awards zakończyła się uroczystą Galą, która była prowadzona przez dziennikarzy m.in. stacji ABC.  Do konkursu zgłaszane są produkcje ze wszystkich zakątków świata, a oceniają je profesjonaliści w dziedzinie telewizji. W zeszłym roku Nagrodę Srebrnego Hugo dla filmu dokumentalnego odebrał Marcin Koszałka za "Deklarację nieśmiertelności" wyprodukowaną przez TVP 1.

Artykuł pochodzi z kategorii:
Seriale
polski i
Tele Tydzień
Ogólnotematyczne
Filmowe
Serialowe
Dla dzieci
Sportowe
Muzyczne
Tematyczne
Dokumentalne
Informacyjne
Regionalne
DVB-T
HD
polski i
Tele Tydzień
Ogólnotematyczne
Filmowe
Serialowe
Dla dzieci
Sportowe
Muzyczne
Tematyczne
Dokumentalne
Informacyjne
Regionalne
HD