Seriale

»

Terentiew o nowych serialach
Terentiew o nowych serialach
Czwartek, 24 maja 2012 (12:08)
Nina Terentiew zdradziła nam, jakie seriale pojawią się w jesiennej ramówce Polsatu i co decyduje o tym, który z nich będzie emitowany.
Zdjęcie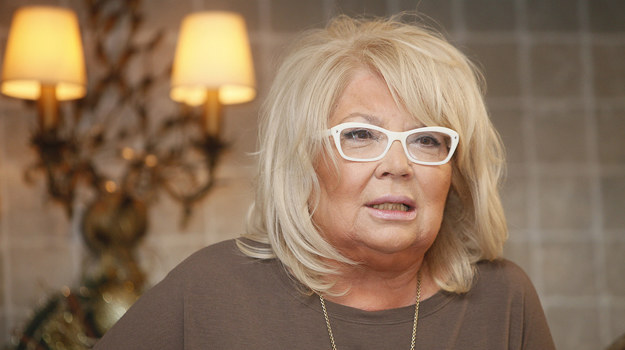 Nina Terentiew
Pani Nino, jakie seriale pojawią się jesienią w Polsacie: "Hotel 52", "Szpilki na Giewoncie", "Przyjaciółki" "Na krawędzi", "Kasyno". Szczerze, ile tytułów ma szansę na emisję?
- Góra dwa. Jesteśmy stacją oszczędną, liczącą pieniądze. Na pewno z nowości wejdzie "Na krawędzi" z Urszulą Grabowską, Markiem Bukowskim, Przemkiem Sadowskim, Mateuszem Damięckim etc., etc. To jest pewniak, który przeszedł pomyślnie badania fokusowe w ubiegłym sezonie. Analizujemy, ponieważ sezon się już skończył, wyniki "Szpilek" i "Hotelu 52". Myślę, że jedna z tych propozycji przejdzie.

Co poza oglądalnością zaważy na Pani decyzji?
- Wyłącznie oglądalność. A co może zaważyć? Nie prowadzę firmy krzak, w której jak mrugnę prawym okiem to puszczę "Szpilki", a jak lewym to "Hotel 52", bo lubię albo pogniewałam się na kogoś, albo mam muchę w nosie. To jest biznes, w którym liczą się tylko wyniki. One decydują o wszystkim. Decyzja zapadnie jeszcze przed wakacjami.

A co z nowymi pilotami?
- "Przyjaciółki" - widziałam. Są słodkie. Uważam, że jest to rewelacja. "Kasyno" - wielka tajemnica. To bardzo dobry serial. Dwóch szefów sali, granych przez Filipa Bobka i Kamila Kulę i do tego Bogusław Linda jako szef kasyna. Kobity, drżyjcie! Jak oni wchodzą po schodach, naprawdę jest na co spojrzeć i czego się bać. Jestem przekonana, że oba te projekty spodobają się widowni, natomiast nie oznacza to, że zobaczymy je w jednym czasie. Przed nami badanie. Zobaczymy, co widzowie pobłogosławią. Naprawdę nie wierzmy w plotki, że wszystko zależy od tego czy kogoś lubię, czy nie lubię. To nie jest mój biznes, nie moje pieniądze. Jesteśmy poważną firmą giełdową.
Artykuł pochodzi z kategorii:
Seriale
polski i
Tele Tydzień
Ogólnotematyczne
Filmowe
Serialowe
Dla dzieci
Sportowe
Muzyczne
Tematyczne
Dokumentalne
Informacyjne
Regionalne
DVB-T
HD
polski i
Tele Tydzień
Ogólnotematyczne
Filmowe
Serialowe
Dla dzieci
Sportowe
Muzyczne
Tematyczne
Dokumentalne
Informacyjne
Regionalne
HD