Sport

»

Polacy stracili szansę na 1. miejsce w grupie
Polacy stracili szansę na 1. miejsce w grupie
Poniedziałek, 6 sierpnia 2012 (12:45)
Tego chyba nikt się nie spodziewał! Polscy siatkarze przegrali mecz z reprezentacją Australii 1:3. Tym samym nie uda im się awansować do ćwierćfinału z pierwszego miejsca w grupie.
Zdjęcie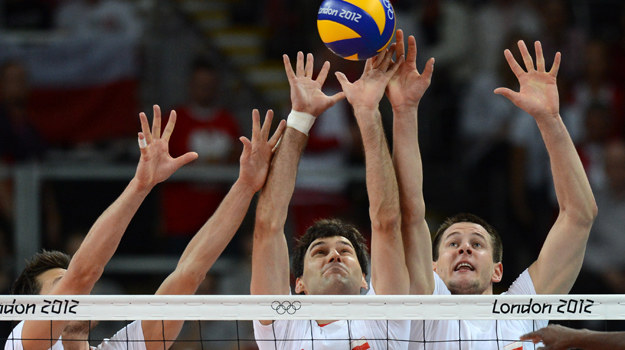 Polscy siatkarze nie poradzili sobie z drużyną Australii
Wydawało się, że w meczu z Australią Polacy nie powinni mieć większych kłopotów. A jednak! Australijczycy zagrali bez kompleksów.

W dwóch pierwszych setach podopieczni Andrei Anastasiego mieli problemy z przebiciem się przez australijski blok, a sami z kolei nie potrafili skutecznie zatrzymać ani Nathana Robertsa, ani Thomasa Edgara, ani Adama White'a. Trener polskiej kadry dokonywał licznych zmian na boisku, ale nie przyniosły one oczekiwanych rezultatów. Zdzierał gardło, krzycząc na swoich zawodników, ale i to nie zmobilizowało naszych siatkarzy. Dopiero w trzecim secie Polakom udało się pokonać przeciwników. Niemniej jeden set to za mało. W czwartym ponownie przewagę zyskali rywale, polscy siatkarze popełniali proste błędy i praktycznie za darmo oddawali punkty Australijczykom.
Australia - Polska 3:1 (25:21, 25:22, 18:25, 25:22)

Artykuł pochodzi z kategorii:
Sport
polski i
Tele Tydzień
Ogólnotematyczne
Filmowe
Serialowe
Dla dzieci
Sportowe
Muzyczne
Tematyczne
Dokumentalne
Informacyjne
Regionalne
DVB-T
HD
polski i
Tele Tydzień
Ogólnotematyczne
Filmowe
Serialowe
Dla dzieci
Sportowe
Muzyczne
Tematyczne
Dokumentalne
Informacyjne
Regionalne
HD
Tabela
Wyniki 11. kolejki
Kierowcy

| | |
| --- | --- |
| Lewis Hamilton | (W.Brytania/McLaren Mercedes) |
| Jenson Button | (W.Brytania/McLaren Mercedes) |
| Fernando Alonso | (Hiszpania/Ferrari) |
| Mark Webber | (Australia/Red Bull-Renault) |
| Sebastian Vettel | (Niemcy/Red Bull-Renault) |