Sport

»

Samochodowe emocje w Tele5
Samochodowe emocje w Tele5
Środa, 3 października 2012 (12:13)
Telewizja Tele5 przygotowała niespodziankę dla swoich widzów. W najbliższym czasie pokaże na żywo wyścigi samochodów turystycznych - niemieckiej DTM i włoskiej Superstars.
Zdjęcie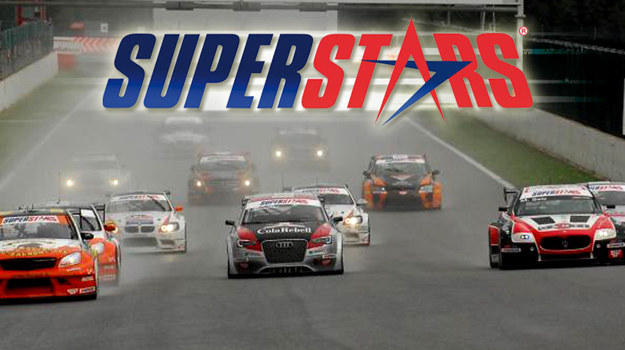 Włoska seria Superstars
Relacje z rywalizacji kierowców będziemy mogli zobaczyć w ciągu najbliższych weekendów. Zobaczymy dwa rodzaje wyścigów. Pierwszy z nich to DTM (Deutsche Tourenwagen Masters), w którym startują samochody marki Audi, Mercedes i BMW. DTM powstał w 1984 roku, a po krótkiej przerwie w latach dziewięćdziesiątych XX wieku został reaktywowany w 2000 roku i jest obecnie jedną z najpopularniejszych serii samochodowych w Europie. Warto dodać, że obok brytyjskiej BTCC, DTM to najbardziej prestiżowa europejska seria wyścigowa w tej kategorii. Druga z serii to Superstars, którą zainicjowano we Włoszech w 2007 roku. Sportowa rywalizacja szybko zdobywa nowych fanów nie tylko w rodzimym kraju, ale i w całej Europie. 

W wyścigach startuje wielu kierowców znanych z Formuły 1. W rywalizacji w serii DTM uczestniczą: Ralf Schumacher, David Coulthard, Mika Hakkinen oraz Bernd Schneider. Do włoskich zawodów Superstars dołączył w tym roku Vitantonio Liuzzi.

Wyścigi DTM:
Kwalifikacje - Hockenheim, 20 października, godz. 13:35-15:00
Wyścig - Hockenheim, 21 października, godz. 13:45-15:30
Wyścigi Superstars:
Vallelunga - 7 października, wyścig GTS, godz. 14:00-14:55; wyścig STS, godz. 16:10-17:10
Sentul - 25 listopada, wyścig STS 1, godz. 12:00-13:00; wyścig STS 2, godz. 15:10-16:10
mj


Artykuł pochodzi z kategorii:
Sport
polski i
Tele Tydzień
Ogólnotematyczne
Filmowe
Serialowe
Dla dzieci
Sportowe
Muzyczne
Tematyczne
Dokumentalne
Informacyjne
Regionalne
DVB-T
HD
polski i
Tele Tydzień
Ogólnotematyczne
Filmowe
Serialowe
Dla dzieci
Sportowe
Muzyczne
Tematyczne
Dokumentalne
Informacyjne
Regionalne
HD
Kierowcy

| | |
| --- | --- |
| Lewis Hamilton | (W.Brytania/McLaren Mercedes) |
| Jenson Button | (W.Brytania/McLaren Mercedes) |
| Fernando Alonso | (Hiszpania/Ferrari) |
| Mark Webber | (Australia/Red Bull-Renault) |
| Sebastian Vettel | (Niemcy/Red Bull-Renault) |